Computer Monitor Rentals
Companies that invest in technology to help daily operations have a competitive edge over those that don't. Sometimes, businesses require technological products for product demonstrations, trade shows, software training, etc.
Buying new technology products in bulk is quite costly. Renting means your company entirely shifts its focus to maximizing productivity rather than on inventory management.
Computer monitor rentals come with a myriad of benefits. First, monitor rental ensures that organizations don't have obsolete or idle stock in storage, which cuts back on profitability and raises overhead costs.
Secondly, renting office equipment provides the user with various hardware installed with audio editing software, video editing software, photo editing software, and more.
Zero maintenance, upgrading, and initial purchasing costs mean that companies can take full advantage of equipment rental products.
Monitor Rental
These are designed using agile components to provide bright displays and great viewing angles.
Standard HD monitor rentals
Gaming monitors
Large LCD screen rental
Large digital signage LCD screen rentals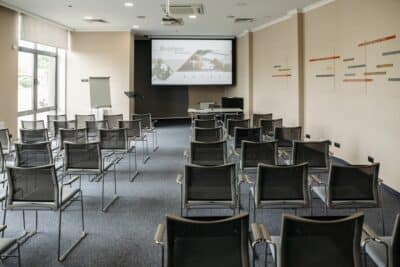 Related Products
Software and Tech accessories
Projectors
Desktops
Audio equipment rentals
TV stands
Printers and copiers
Why OneStop Audio Visual Rentals?
Unbeatable Service
Clients' needs vary from company to company, and we ensure that we break down all your needs to develop a tailor-made package for you.
For instance, production and creative projects require laptops with quality processing power to enable the smooth operation of the virtual and software components. Our well-trained and experienced team ensure that priority is 100% directed towards you.
Rental Rates
Our affordable rental rates ensure that clients can get rental equipment for several days, weeks, or months regardless of location. Compare our rental rates against buying the item and notice the economic convenience of our services
Instant Quote
Get an instant quote when you rent with us.
Rental Duration
Our rental timelines are pretty flexible, ranging between daily to monthly, with provisions for extensions.
Software Requirements
Should our clients request additional software programs for the equipment, our team immediately responds and personalizes the computer rental.
Comprehensive Delivery
Avoid that last-minute rush to set up your corporate, trade, or gaming event. Our rapid nationwide delivery logistics system ensure that you save both time and money.
Our team delivers to major cities within the U, and all the items arrive to serve your purposes as you would expect. Call us at 1-800-782-1706 for more information.
Please note that we only rent to businesses.