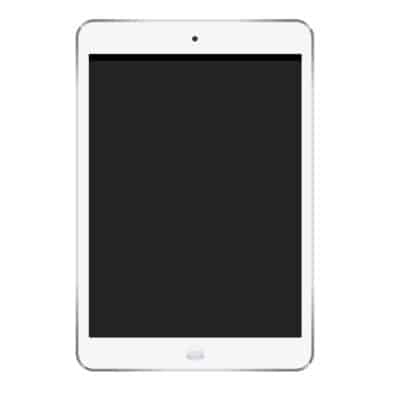 As any event planner knows, creating a successful event takes a lot of hard work. From finding the perfect venue to designing an engaging agenda, there are numerous details to consider. However, one detail that is often overlooked is the strategic use of event technology. Your super-creative ad banner might help you get the desired footfall, but what about actual engagement? A modern way to reach more attendees at your event is by using Apple iPads.
Equipment like iPads can be used to create interactive displays, provide attendees with digital copies of event materials, and even serve as a convenient way for guests to check-in. Depending on how many iPads you need at your event, you might want to take advantage of a computer equipment rental service. Going through the rental process is an easy way to make sure you have the necessary technology for your event without having to invest a lot of money upfront.
Read on to learn how you can use iPads to steer your event toward success.
What Are iPads with Verizon Cellular Capability?
iPads with Verizon cellular capability combine the computing power of Apple's iPad tablet with an integrated data plan that gives access to Verizon's extensive mobile network. This type of iPad allows users to make calls, send text messages, and access the internet while on the go.
By utilizing an internal modem with built-in LTE support, these iPads can connect quickly to the network so users never miss out on an important email or lose access to their cloud even when traditional Wi-Fi is unavailable. The combination of a high-resolution display and fast speeds makes this iPad a great option for business professionals who need dependable data while they move around.
If you want fast internet, full enjoyment of all your favorite applications, and today's highest level of mobility, Verizon-capable iPads are the perfect tool for the job.
Ways to Use iPads to Improve Engagement at Your Next Event
There are many ways to use a rental iPad that you probably haven't even considered. Having a tablet or multiple tablets on hand can revolutionize attendees' experience at your event. Here are some unique ways you can use iPads at your next event.
Use iPads for Hassle-Free Check-Ins and Registration
Event attendees can be made up of a wide range of groups that you'll want to keep in contact with after the event is over. From industry insiders to potential customers, seamless communication is the key to interacting with the attendees, and this can be done with the help of an iPad.
Using iPad kiosks, you can provide a paperless check-in and registration experience. For people who want the process to be done quickly, there's nothing better than an iPad equipped with your company's app or some sort of registration app.
Besides letting them engage with your app and learn about the event, you can capture attendees' contact details, which will later help you reconnect with people interested in learning more about your products, services, or future events.
Showcase a Presentation
Are you familiar with Steve Jobs' product launches? He always had a big screen behind him that he controlled with a tablet or remote. If you too want to give a presentation like a product walkthrough or show your sales decks, an iPad can be your best companion.
Even if you don't have a huge showcase to put on for all attendees, you can use an iPad to show your presentation to a few people at a time. A more intimate display will keep your audience engaged and enable them to ask pointed questions.
You would have all the controls at your fingertips so you can ensure the attendees don't miss anything, and that assures engagement. Just imagine pitching your prospects by showing them an amazing presentation and later handing them the iPad to try your website or app for a hands-on experience.
Set up Mobile POS and Generate More Sales
People enjoy a personalized shopping experience. A point-of-sale system lets your customers choose the products or services they need, then pay for them securely. Setting up a POS using an Apple iPad at your event is a great way to keep the attendees engaged while generating decent sales.
Game Stations Can Keep Kids Engaged
You might not have thought of this before, but using an iPad as entertainment for children can help you make your event more engaging. If you want to host an event targeting parents, you must also prepare the venue to cater to their kids.
While the parents are listening to your pitch, their children can remain busy playing their favorite games on iPads sitting in the game station. The iPads will keep the kids engaged so you can wow their parents with your amazing marketing skills.
Incorporate Live Audience Q&A
The easiest way to engage event attendees is by asking them questions. It can be a daunting task to ask each person questions. However, you can hand over an iPad instead and let it ask the questions.
People love moving through slides on an iPad and usually feel comfortable answering questions on the screen, as it assures some level of privacy. Apart from getting excellent engagement, you can gather post-event analytics using iPads to create a strategy for your next event.
Create Live Photo Frames to Make Your Event Stand Apart
Interactive or rotating photos can bring your event to life. Setting up a slideshow is an amazing way to add a spectrum of colors and dynamism to a regular boring wall. Digital photo frames have been around for a while, but did you know you can create a display wall using multiple iPads? Furthermore, you can install apps like Dropbox and Google Photos to have a never-ending carousel that keeps the attendees engaged.
Train Your Customers on This Digital Device
If you want to host an event around a product or service that the customers need assistance learning, you can use iPads to teach them the ins and outs. The tablets can help your salespeople give a quick demo by pulling up videos and product tours.
If everyone at the event has access to an iPad, they can enjoy watching the training video at their convenience and can rewind/pause it as many times as they want. When people get authority over something, they tend to engage more with it.
Incorporate Polls and Surveys for Your Audience
Part of the success of an event depends on its analytics, and the easiest way to get data is by asking the attendees. One of the toughest tasks event marketers deal with is getting feedback.
Deploying technology, such as using individual tablets or an iPad kiosk, can help you get the feedback you need. You can use several apps to create polls and surveys for attendees in order to find out how they feel about your company, product, event, etc.
Benefits of Renting iPads for an Event
While the aforementioned ideas can help make your next event a big hit, getting so many iPads can be difficult. Buying hundreds of iPads for a single event is usually not feasible. On the other hand, renting tablets is an affordable way to increase engagement at your event.
Here are some benefits of renting iPads for your events.
They Are Portable and Can Be Used Anywhere
iPads are compact, lightweight, and easy to transport. Moreover, AV rental companies like OneStop AV will send the rented iPads directly to your venue. You can get tablets wherever and whenever you need them with minimal stress.
The Devices Are in Good Shape
Most reliable rental AV companies keep their rental iPads and other devices in good shape. Whether you are renting a 9th Generation iPad, iPad Air, iPad Pro, or iPad Mini, they will have the right specs to run any application.
No Need to Worry About Maintenance
The iPad rental company is responsible for the upkeep and maintenance of the iPads and other AV devices. When you rent an iPad, you don't need to worry about maintenance. If any device fails to work during the event, you can simply contact the company where you got the tablet rentals and get it serviced or replaced.
Easy on Your Pocket
Hosting a successful event is a costly affair in itself, and IT/AV equipment can cost you a big chunk of your budget. By choosing Apple iPad rentals, you can save a substantial amount and spend it on other essential things or lower the overall spending.
What OneStop AV Has to Offer?
When it comes to renting iPads and other AV equipment business rentals, OneStop AV is a preferred choice. Below are some reasons you should partner with us to rent iPads for your next event.
We Offer Plans by Gigabyte
With an event iPad, you need seamless connectivity, and all the tablets we provide come equipped with Verizon cellular. Moreover, we offer unlimited plans and charge you per gigabyte, so you only pay for what you need, nothing more or less.
All Our iPads Come with Black Folio Cases
The folio cases we provide with our iPad rentals aren't just stylish; they offer all-around protection for the iPads. In addition, the cases have a built-in kickstand to make it convenient for your attendees to use.
Powerful iPads to Deliver a Smooth Experience
Your event attendees deserve an easy experience using the iPad, so we offer iPad 9th, Gen, with 64GB ROM and 4GB RAM. You can install any application on this device and your guests can enjoy using the big 10.2-inch retina display. Also, these iPads have a headphone jack for POS purposes.
The iPads Come Fully Charged
All our iPads arrive fully charged so you can quickly deploy them and put them to use. No need to worry about charging the devices when you partner with OneStop AV for iPad rentals.
Rent Apple iPads for Your Next Event – Fill Out a Quote Request for OneStop AV!
At OneStop AV, we offer Apple iPads with the latest iOS, flexible data plans, excellent support, and customized app downloads to help make your event highly engaging.
Renting iPads or other audio-visual equipment from us is easy; we will deliver iPads right to your venue on your rental start date.
Call us at 1-800-782-1706 or fill out this form to get a quick service quote or learn more about our iPad rental pricing.