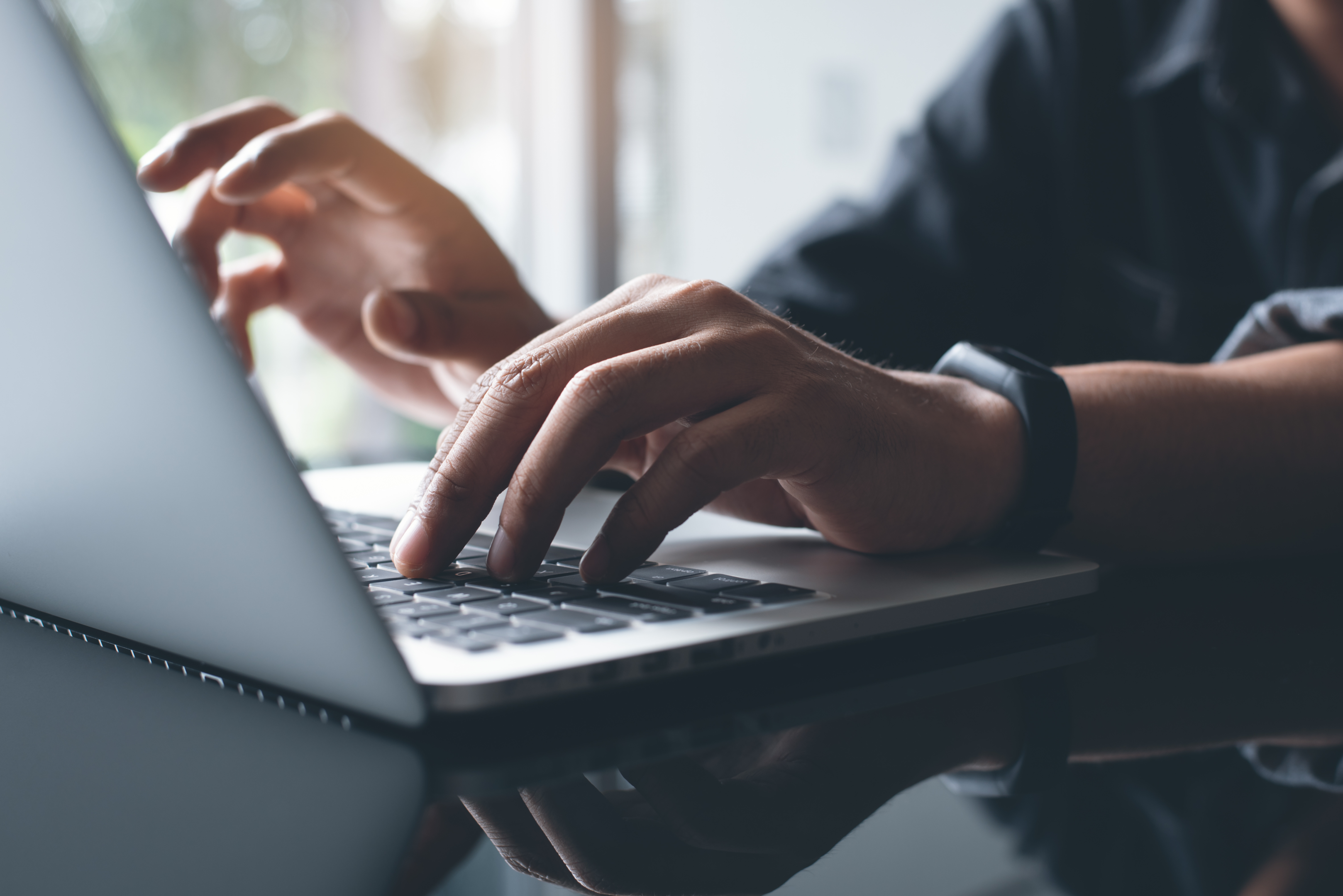 In today's fast-paced world, convenience is key, and having access to the right tools and technology is essential. Laptops have become indispensable devices for both personal and professional use. However, purchasing laptops can be expensive, and keeping up with the latest models and technology can be a challenge. That's where laptop rentals come in, offering a flexible and cost-effective solution for meeting your temporary computing needs.
At OneStop Computer & Audio Visual Rentals, we understand the importance of reliable and efficient laptop rentals. As a trusted provider of one-stop equipment rental solutions, we offer a wide range of top-performing laptops and computers to cater to diverse needs. Contact our team today to learn about our laptop and computer rentals!
👉Also read: Important Questions To Ask Your Audio Visual Renting Provider
Benefits of Opting for Desktop Computer and Laptop Rental Services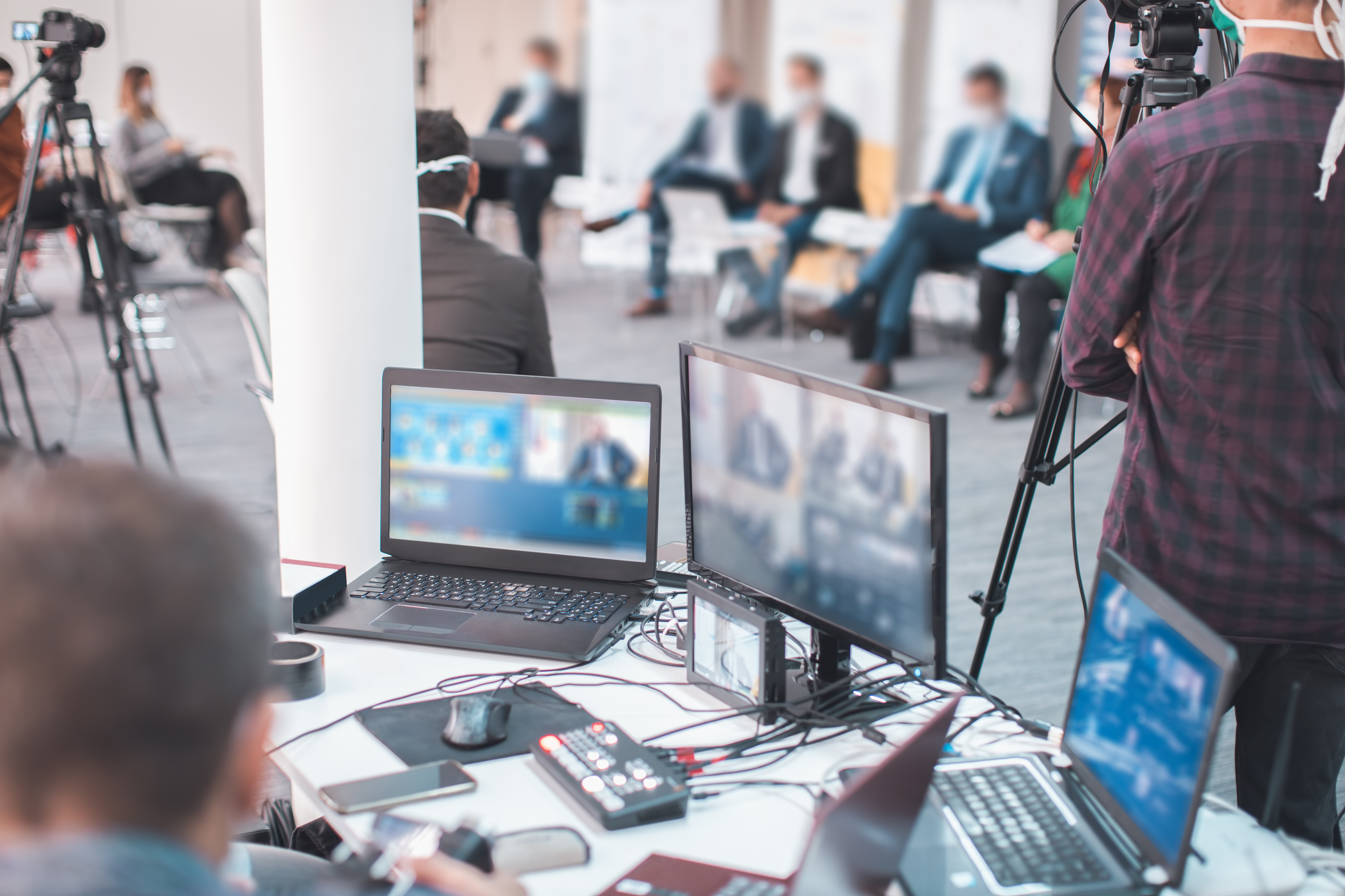 Laptop rentals have become increasingly popular in recent years and for good reason. Let's delve into the advantages of opting for desktop and laptop rentals and why it's a smart decision for meeting diverse needs.
Flexibility and Cost-Effectiveness
One of the most significant advantages of laptop rentals is the flexibility they offer. Unlike purchasing a laptop, renting allows you to access the latest technology without the burden of ownership. This is particularly advantageous for short-term projects, events, or situations where you need a specific laptop model for a limited time. Renting a laptop enables you to allocate your budget efficiently and avoid spending a considerable amount on a device that you may not use frequently.
Wide Selection of Laptops and Models
Reputable rental providers like OneStop Computer & Audio Visual Rentals offer a diverse selection of laptops and models to cater to various needs. From lightweight and portable laptops for on-the-go professionals to high-performance gaming laptops for avid gamers, our one stop rental inventory covers a wide spectrum of requirements. This extensive selection ensures that you can find the perfect laptop that aligns with your specific use case.
Meeting Diverse Needs
Laptop rentals cater to a wide range of needs, making them a versatile choice. Business professionals can benefit from renting laptops for presentations, conferences, and on-site projects. Students can rent laptops for research, writing papers, and studying. Gamers can indulge in high-performance gaming laptops to enjoy their favorite titles with top-notch graphics and smooth gameplay.
Access to High-Quality Models
When you rent laptops from reputable providers, you gain access to high-quality, top-performing devices. Rental companies meticulously maintain and update their laptops to ensure optimal performance. This means you get the benefit of using cutting-edge technology without the worry of technical issues that older devices may present. You can be confident that the laptop you rent will be in excellent condition, meeting the demands of your tasks or activities.
Convenient Technical Support
Reputable laptop rental providers offer excellent customer support and technical assistance throughout your rental period. In case you encounter any technical issues or have questions about the laptop's functionality, the support team is readily available to assist you. This level of support ensures that you can focus on your tasks without any interruption or inconvenience.
👉Also read: How Office Equipment Rentals Will Supercharge Your Next Corporate Event
Exploring Laptop Rental Options
Our extensive range of laptop models covers various specifications to suit customers' different needs. From popular brands like APPLE, LENOVO, HP, DELL, and more, we offer laptops with varying features and performance levels.
Our inventory includes a wide range of laptop and tablet models, each with its unique specifications and capabilities. Here are some of the most popular and sought-after laptops for rental:
APPLE MacBook Pro: Sleek design, powerful performance, and a brilliant Retina display make the MacBook Pro a favorite among professionals and creatives.
LENOVO ThinkPad X1 Carbon: Known for its durability and business-class features, the ThinkPad X1 Carbon is perfect for professionals on the go.
HP Spectre x360: A versatile 2-in-1 laptop with impressive performance and a stunning display, ideal for productivity and entertainment.
DELL XPS 13: Highly rated for its compact design, powerful performance, and stunning InfinityEdge display, the XPS 13 is a top choice for many users.
Tailoring Rentals for Specific Needs
At OneStop Computer & Audio Visual Rentals, we understand that one size doesn't fit all. That's why we take pride in our ability to customize laptop rentals to suit your unique requirements. Whether you're a student, a professional, an event organizer, or anyone in between, our diverse inventory and flexible options allow us to cater to your specific needs.
A. Gaming Laptops
Our gaming laptops are equipped with top-of-the-line graphics cards, fast processors, and high-refresh-rate displays to ensure smooth and immersive gaming experiences.
B. Business and Productivity Laptops
For professionals and businesses, we provide reliable and powerful laptops from brands like Dell Latitude, MacBooks, and HP. Boost your productivity and take your business on the go with our business laptops.
C. Students and Education
Students can benefit from our cost-effective rentals, ensuring they have the right tools to support their educational requirements. Versatile and user-friendly laptops and tablets are available for research, presentations, and coursework.
D. Events and Party Rentals
Event organizers can rely on our laptop rental services to support various events, trade shows, and conferences. Whether you need laptops for registration, presentations, or demonstrations, we have you covered.
From large LED screens and projectors for impactful presentations to high-quality sound systems that set the mood, our inventory is tailored to cater to the dynamic demands of events. Our dedicated team understands the intricacies of event setups, ensuring seamless installations and technical support throughout the event.
👉Also read: Why Renting Computers For An Event Is Better Than Buying
Simplified Laptop Rental Experience with OneStop Computer & Audio Visual Rentals
Discover the convenience of selecting the perfect laptop, transparently understanding pricing, and receiving knowledgeable and dedicated assistance – all in one place. With us, renting a laptop becomes an uncomplicated endeavor, backed by expertise and care.
A. Simple Rental Process
Simply browse our company website or visit our location to explore our inventory. Once you find the laptop that meets your needs, you can quickly reserve it for your desired rental period. Our user-friendly rental process ensures that you can quickly find the laptop that meets your needs.
B. Easy Payment Options and Transparent Pricing
We believe in price transparency, and our pricing details are upfront and clear. Our easy payment options make it convenient to finalize your rental and get the laptop you need.
C. Customer Support and Service
Our dedicated team is committed to delivering exceptional customer service. From helping you choose the right laptop to provide technical support during your rental period, we are here to assist you every step of the way.
Ready to Elevate Your Experience?
To experience the convenience and value of laptop rentals, contact OneStop Computer & Audio Visual Rentals today at 1-800-782-1706 or fill up this form for a quote. Our team is ready to assist you in finding the perfect laptop for your needs and ensuring a seamless rental experience. Find the best laptop rental near you today!