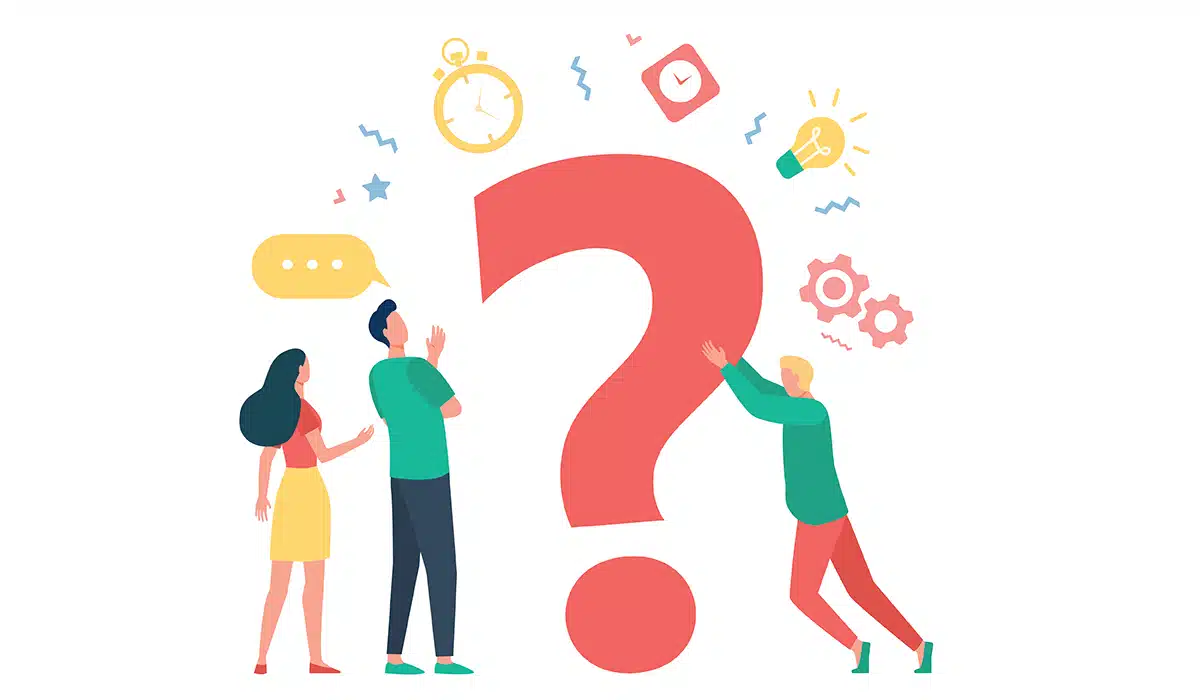 Audio-visual equipment is a critical part of any event, from business conferences to trade shows to promotional events. When planning for your next big event, you want to ensure that the audio-visual rental provider you've chosen has all the resources to deliver an exceptional experience for your guests.
There are some important questions you should ask your audio-visual rental company before signing on the dotted line. Many people do not ask these questions until after they have contracted with a vendor and have to scramble to get what they need. If it's your first time renting AV equipment or if you are unfamiliar with what to look for when selecting an audio-visual supplier, ask any potential rental partners the following questions to have a better idea of what to expect and make sure your needs are covered.
Contact OneStop AV today to learn about our nationwide audio visual rentals!
What You Should Ask an Audio Visual Renting Company
Can you provide what I need within my budget?
By asking this question upfront, you will learn whether or not your needs can be met within your allotted funds. Let the AV company know your exact requirements, like the number of computers, laptops, or tablets you'll need. Plus, ask about what accessories they offer in case you require additional equipment for the event, like speakers, projectors, screens, monitors, printers, HDMI cords, wireless mouse and keyboard set, tv stands, microphones, etc.
Also, let them know what type of event you are hosting, the size of the audience you expect, the event location, how long you need the equipment for, and other pertinent details. This information will help them determine if they can meet your expectations within your budget.
Being clear with your specifications early on will save you money in the end. It also gives you peace of mind knowing that your AV solution won't leave you scrambling later during the event.
How much time does it take to set up/break down the equipment?
Depending on how many computers, speakers, or projector rentals you need and the length of time your event runs, there may be additional setup times related to your specific needs.
If your AV company assists with the setup or breakdown of your event, ask them for an estimate of how much time they will need. Let the AV company visit your event location if possible so they can see where everything will go and decide if they'll need any additional extension cords, outlet strips, AV equipment, and so on. This can help them determine where things might take longer than expected during setup. You don't want the AV company to rush through the process only to find out halfway through that they didn't account for enough time to properly set up your projector.
Making your initial estimate helps to factor in extra time to accommodate any possible delays. Be sure to add at least one more hour to your total duration time, so you have room for any technological errors.
What happens if the equipment breaks?
Most reputable companies should have backups available in case something goes wrong. They should be able to send over to another unit quickly if something malfunctions or breaks.
If the AV company does not offer backup equipment, it would be wise to seek another option. Even though your event may require the use of multiple units, having backups will ensure your event will run smoothly.
Can you provide the necessary accessories for the equipment?
You'll never know unless you ask! Don't assume that the AV company has everything you need to complete your project. Additional accessories like extension cords, power strips, and cables can come in handy. The last thing you want is to arrive at your venue only to realize that there aren't enough outlets to connect all of your equipment.
There are plenty of reasons why it makes sense to check what extras the company provides. Most importantly, it allows you to make informed decisions regarding your AV rentals.
Sometimes, the AV company may charge extra fees for items not included in their standard package. Be mindful of hidden charges by asking upfront if additional accessories are required.
Is the technology up to date?
AV technologies continue to evolve every year. With advancements come better quality products. If an audio-visual rental provider doesn't keep pace with these changes, there could be issues trying to run a smooth show.
The computer world is constantly evolving; therefore, your chosen AV provider must always be current and stock the latest technology. You don't want to be stuck using outdated equipment and have technical problems during your event – you want perfect execution.
Have you worked with my particular venue before?
This question shouldn't be taken lightly. Different venues have different requirements and preferences when it comes to AV systems. It's advantageous to hire someone who understands how your chosen facility operates and its specific quirks.
The company you select should also be familiar with your exact specifications and aesthetic style. For example, some venues have low-key lighting systems, while others opt for brighter lights. A good AV provider should be able to adapt to your venue's needs no matter what.
What are your recommendations about the equipment I will need?
It is common practice for AV providers to recommend specific AV solutions based on their experience with the type of content being shown or the event being planned.
However, this should never be done without first consulting with your venue. Not only will they know exactly which options will work best for your event, but they will also be aware of any potential setbacks or difficulties during your gathering.
The venue might even suggest ways to prepare beforehand to avoid potential hiccups. As mentioned earlier, nothing can ruin your event more than running into unexpected technical glitches.
Do you guarantee service at any time?
A great way to gauge a company's customer service skills and reliability is to see how well they respond to issues that arise during your event. When something goes wrong with the AV system, you want someone to answer immediately and fix things quickly.
Setting up technology can be complicated and you'll want to ensure everything is connected correctly. You may not have the time to fix issues that arise or won't know how to fix the problem. There might be times when you simply need assistance. In such cases, the AV provider you hire must offer nationwide service and technical support to assist you whenever you need them.
Will you visit our venue?
It's very easy to underestimate the importance of visiting the venue before signing a contract. While you may feel comfortable renting from a provider who doesn't require this step, you'd be doing yourself a disservice by skipping out on this opportunity.
To ensure that the equipment you choose will fit perfectly within your venue, the AV provider must thoroughly assess your facility. This includes checking the dimensions of your hall, reviewing the layout of your stage, and looking over the number of power outlets available.
During their site inspection, providers will also check for any necessary permits or approvals. For example, some venues might require special lighting fixtures that only certain companies carry. These items must be specified before finalizing plans.
Who will test my equipment?
The last thing you want to happen when your audio-visual setup fails at a big event is for the whole thing to fall apart. Luckily, most reputable firms provide testing during the setup process.
During these tests, they'll find out if your equipment is properly connected, if it needs new software, if it has any glitches, etc. You can make sure the sound system operates as expected and the projector is aligned with the screen, plus other details that will make your event run smoothly.
Will the AV technician be onsite during the event?
AV technicians aren't just responsible for preparing your equipment. They're also responsible for monitoring it throughout the duration of the event. If something goes wrong with one piece, they need to know how to immediately to fix the issue. Additionally, if something happens during the show, they need to be on hand and able to resolve it quickly. Providers who don't have onsite staff should have support staff available online or via phone to deal with issues.
When choosing your company for audio-visual and technology rentals, ask them if they'll send personnel to be onsite during the event. Some firms may opt not to bring someone into your venue unless they need to in an emergency. However, they should at least have troubleshooting help available 24/7. If something breaks down, they'll be able to remedy it right away instead of leaving you to figure it out.
What other companies have you worked with in the area?
Checking on the reputation of the AV company you're considering can give you a good idea as to whether or not this is a trustworthy business. You can ask them about previous clients and past projects, if they have hosted any events featuring noteworthy people, etc. This information can help gauge whether or not they're reliable and experienced.
What facilities do you have to include remote participants?
Remote participation has become more common at larger events in recent years. Your AV partner should offer equipment to enhance these capabilities if you want to allow guests to watch your event via online streaming.
These audio-visual rentals could include viewing screens, projectors, monitors, microphones, cameras, and other recording devices. It's ideal if all of these technologies are integrated into a single system, allowing guests to connect remotely without needing extra hardware. Speak with your AV provider and learn which technologies they offer to enhance the overall experience for remote viewers.
What branding and signage can you offer for my event?
You don't want your brand to get lost in the mix. Branding can provide reassurance for attendees and guests, giving a professional feel to your event. Signage alone is enough to make anyone smile. Check with your AV provider to see what options they have available. They might even have a custom signage TV display for your specific rental needs.
Who is the main point of contact?
Finding the right AV company means finding one that works well with your team. Having access to one person from start to finish ensures communication between vendors and their clients. There will be many times when you'll need to reach out to someone to clarify something, but having one central contact will ensure that things go smoothly.
How can I make my event look really special?
For large-scale events, special touches are essential for creating memorable moments. The quality of the audio equipment should only serve as a catalyst for creating an amazing experience.
Make sure to speak with your AV provider about what enhancements they can add to your event to really wow attendees. Things such as an LCD projector, a sound system, multiple monitors, handy tablets, and other special equipment set up throughout the venue can transform any event into an unforgettable one.
» More: A Guide To Audio Visual Renting For Event Planners
Planning an Event? Let OneStop Audio Visual Rentals Help! Call 1-800-782-1706 today!
At OneStop AV equipment rentals, we understand that planning an event is a major undertaking. We're here to help with all aspects of your next event. Whether you're hosting a small gathering for an employee training, a large conference for out-of-town business associates, or even several massive marketing events, we can help you supercharge your next event.
What We Offer
Our expertly trained team can handle everything from helping you set up to tearing down your event equipment seamlessly. With our extensive line of rental products, you'll never have to worry about finding the perfect AV solution again.
We've got the largest inventory of everything you could possibly need, including mixers, sound systems, LCD projectors, software, TVs, monitors, laptops, printers, cords, TV stands, keyboards, mouses, mobile hotspots, presentation remotes, and more. With years of experience under our belt, we know what works best for various types of events, from a trade show to a corporate event.
Our flexible rental packages make budgeting easy. You get the option of renting equipment by the hour, day, week, month, or even year, depending on how long you need it.
With us, you won't ever have to worry about running out of time or forgetting important details. Our professional services start with the initial consultation phase and continue through aftercare. We'll help take care of every detail, ensuring you receive flawless service for your rental equipment.
Contact Us Today
If you're looking for a professional partner to take care of all the audio-visual equipment details, reach out to OneStop Computer and Audio Visual Rentals.
Contact us now by calling 1-800-782-1706 or reaching out online to learn more about our nationwide audio-visual rentals.