Whether you have an upcoming trade show or conducting a software training program with your employees, laptop rentals for your business can be advantageous in many ways. By renting a laptop, you are reducing the expenditure of having to buy one and you have the option of choosing the newest laptop that will suit your needs at the time.
Laptop rental services from OneStop Computer & Audio Visual Rentals offer an array of high-end laptops, tablets, and accessories. It does not matter if you are hosting a software training session for your entire team or if your staff needs additional equipment to collaborate simultaneously on multiple projects; our rental laptops are ideal for all business applications.
We carry laptops from the most trusted computer brands like Lenovo and Apple. The brand Lenovo is well known for its dependable and intuitive products. Their ThinkPad laptop series has been regarded as one of the most durable business computers ever made. The E580 is no exception. This laptop was initially released in 2018 and remains a steadfast workhorse even now. With such strong quality, Lenovo's ThinkPad range boasts power and reliability, which makes them perfect for long-term business use.
What Is the Lenovo ThinkPad E580?
The ThinkPad E580 is a sleek, durable business laptop with a wide display, a comfortable backlit keyboard, a slew of security features, and plenty of great specs. It features a 15.6-inch screen with a Full HD display, an anti-glare coating, and 1920 x 1080 pixels resolution. The ThinkPad E580 is designed for ease of use and productivity, whether writing code or creating presentations using Microsoft PowerPoint.
The Lenovo ThinkPad E580 is powered by an Intel Core i7 processor and an Integrated Intel UHD 620 graphics card that helps speed up tasks. You'll be able to multitask quickly using Windows 10 operating system and Cortana, your own personal assistant. A 500GB HDD keeps everything running smoothly, while a 16GB memory chip ensures performance if you run into hiccups.
Lenovo ThinkPad E580 is port rich for all of your peripherals, including USB Type C. The array of ports on this ThinkPad lets you easily connect with multiple external devices. Plus, you will enjoy working uninterrupted throughout the day with its excellent battery life. This version features renowned ThinkPad reliability and durability that make the E580 laptop the right choice for business professionals looking for a solid tool.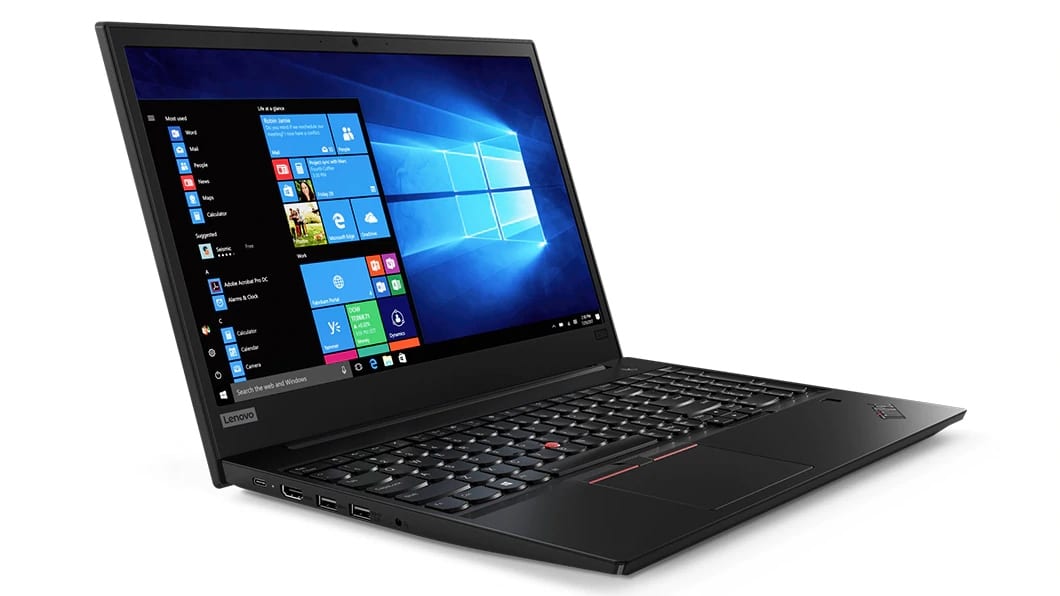 How Can the Lenovo ThinkPad E580 Help Your Business?
The thin and light ThinkPad E580 is a powerful laptop suitable for any professional environment. It is a must-have if you want to take advantage of all the great specs and performance while on the go! Not only does the Lenovo ThinkPad E580 come with impressive features and specs, but it's also built with durability in mind. Moreover, the Lenovo ThinkPad E580 is powerful enough to run any full-fledged business application, making it perfect for use in an office, conference, trade show, off-site presentation, and so on.
If you are a designer, a developer, or a small business owner, the Lenovo ThinkPad E580 is a business-ready ThinkPad, thanks to its advanced hardware and flexible management capabilities. It allows you to collaborate seamlessly with colleagues in real-time and make sure you never miss out on any meaningful communication. Furthermore, with its stylish appearance and robust build quality, the Lenovo ThinkPad E580 brings convenience to businesses on the move.
The discrete Trusted Platform Module (TPM) chip helps protect your information from malware threats. Whether you're emailing or editing documents, the Lenovo ThinkPad E580 will give you peace of mind regarding security. Don't hesitate to get your hands on this awesome product today!
In these laptops, sought-after qualities, like ThinkPad durability, combine with up-to-date software and decent system performance to make them an excellent choice that won't quit on you. If you are looking for a portable workstation, a ThinkPad E580 is the perfect solution. In addition, the Lenovo ThinkPad E580 will help you gain control over all your data, stay productive in the field, and deliver better customer service.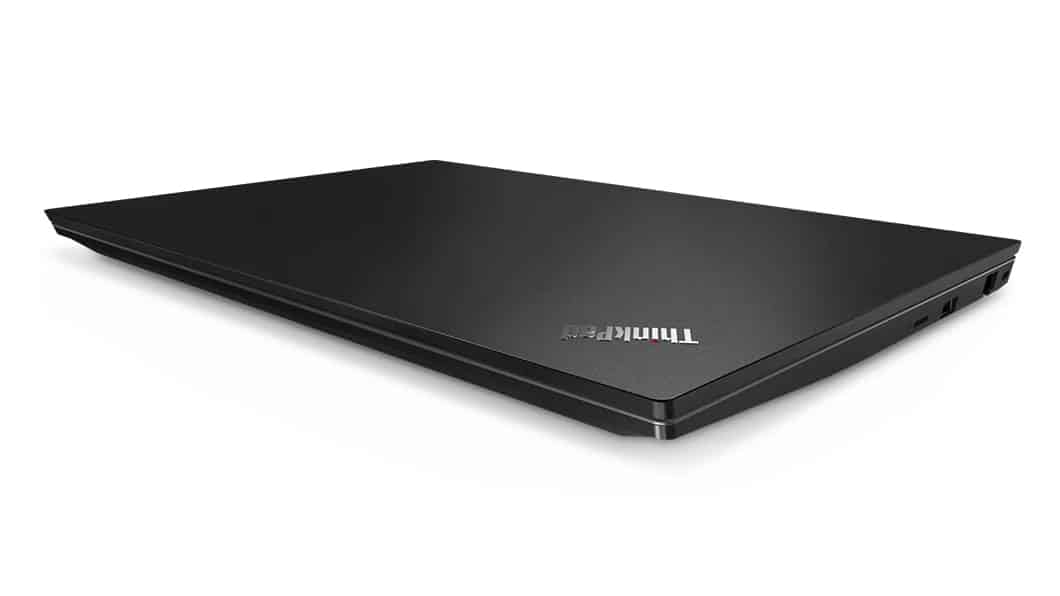 We guarantee 100% satisfaction with your rental laptop. When you rent from OneStop AV, you will no longer worry about equipment being damaged during transport or lost in transit. We handle the shipping ourselves to keep the entire process seamless. Call our friendly staff at 1-800-782-1706 and they'll happily assist you.
Benefits of Using a Rental Laptop from OneStop AV
OneStop Computer & Audio Visual Rentals specializes in providing business laptops and desktop computers that meet industry standards. We understand how critical reliable laptops are to businesses so we ensure that every piece of equipment we provide to our clients is fully functional. By renting a computer from us, you can access a broad suite of IT capabilities that would typically be unavailable to you. Our staff of experts will provide excellent technical support and customized system configuration for all your IT requirements. Here are a few more benefits of renting from OneStop AV:
Businesses often need to invest large amounts of money into new machines – both hardware and software. If you're looking for affordable laptop rentals and excellent service and support, there's no better option than OneStop AV.
Our rental solutions can cater to small organizations as well as large enterprises. Whether you have a temporary purpose of needing a handful of laptops for a day or two or require support hardware for all your employees for a longer-term, we are here to assist.
Not only do we offer several models, but we also specialize in custom orders. If you need a specific brand, model, or software, we can offer customized options!
If you have temporary offices that need computers for a short period of time, our rental laptops will keep your employees productive. You don't have to purchase new systems when your business moves to a new location. Instead, just rent some of our compatible models. And if you require desktop PCs, we have those too! Any of our computer rentals will give you high-performance computing as well as flexible customization options.
If your laptop needs to be fixed and you need a replacement one while it is in the shop being repaired, we can quickly rent you a device until yours is returned. With OneStop AV, you get what you pay for – reliable computer support services in an affordable price range.
Do you need laptops for training seminars, product demonstrations, conferences, or other events? No problem! We have got you covered there too. Just let us know about your event, and we will find you a unit that fits your venue and purpose perfectly.
With years of experience, we know how vital it is for your business to have consistent access to technology services. While most companies tend to focus on buying equipment, we encourage you to consider renting instead. It saves money, improves efficiency, and gives you more flexibility.
Contact us today to discuss which option is right for your business. Maximize productivity and reliability by choosing the right equipment from us.
How Can OneStop AV Computer Rentals Benefit Your Start-Up Business?
OneStop AV offers competitive pricing for all your technological needs. We also provide exceptional value through our state-of-the-art technology infrastructure. If you plan to start a business, this is where you should invest first.
Renting your equipment allows you to test out what works for your new business before investing a lot of money in it. There is no better way to make sure that you get exactly the kind of equipment you want than going through various trial phases yourself. Besides, you get to choose the exact details of your desired model from our inventory.
Are you planning to open new office spaces for your growing business? Renting our equipment will save you the cost of purchasing new machines. Our units also come fully loaded with software licenses for the required applications and devices.
If you are thinking of relocating or opening another office within a month? In such cases, having extra laptops around is very useful. Our clients often use their rented units during a transition period. Once they settle down at their new offices, they return the unit and replace it with a new one. In addition, our custom configuration solutions will boost your productivity.
Whether you run a small business or work for a big organization, we have a computer equipment rental solution for every budget. Call now at 1-800-782-1706 and talk to our knowledgeable customer service representatives regarding your requirements.
How Can OneStop AV help?
Whether you require a single device or many, OneStop AV covers almost everything. When you rent our computers and equipment, you benefit from our extensive inventory and our excellent technical support. We keep every piece of equipment in immaculate condition and ensure complete reliability through attentive service. Moreover, our highly knowledgeable technicians will give you expert advice throughout the entire rental process.
Renters also enjoy getting the latest technology. All our devices are always running the most current software available. Furthermore, we regularly upgrade them with the latest operating systems and other vital components. As a result, the machine's overall performance and lifespan improve tremendously over time. No matter what level of technical support you need, we've got a solution for you.
OneStop Computer & Audio Visual Rentals makes running a business easier for anyone. If you are looking for reliable, affordable technology rental options, call us today at 1-800-782-1706.
Rather than purchasing computers that will just sit unused in a closet because of employee turnover or because you're between events, you can schedule a computer rental as the need arises. When your rental agreement is over, you can return the computer and lighten your inventory.
Aside from computers, OneStop Computer & Audio Visual Rentals also rents the following items:
What Else Do We Have for You?
We carry top brands like Apple, Lenovo, Dell, HP, Panasonic, Microsoft, Logitech, and more. With the latest technology available at affordable rates, OneStop AV provides all kinds of products to meet all your needs.
We can accommodate any custom order or configuration for your upcoming business events. You can choose models from different manufacturers. Moreover, you can request upgrades and improvements like screen size, memory capacity, processing power, hard disk storage, etc. You can even add peripherals like printers, copiers, and projectors. Just tell us what you require or describe your upcoming event, and we will get back to you with the best possible solution.
We take pride in providing computer equipment rentals to nationwide customers, offering local services, and delivering quality products. From computer rentals to audiovisual equipment to TV rentals, we can provide anything you may need to run your next event smoothly. Besides renting out high-end technology, we also make sure that it meets any specific requirements.
We are fully equipped to handle conferences, boardrooms, meeting spaces, training rooms, lecture theaters, and seminars of various sizes. At OneStop Computer & Audio Video Rentals, we have everything needed to provide an excellent experience.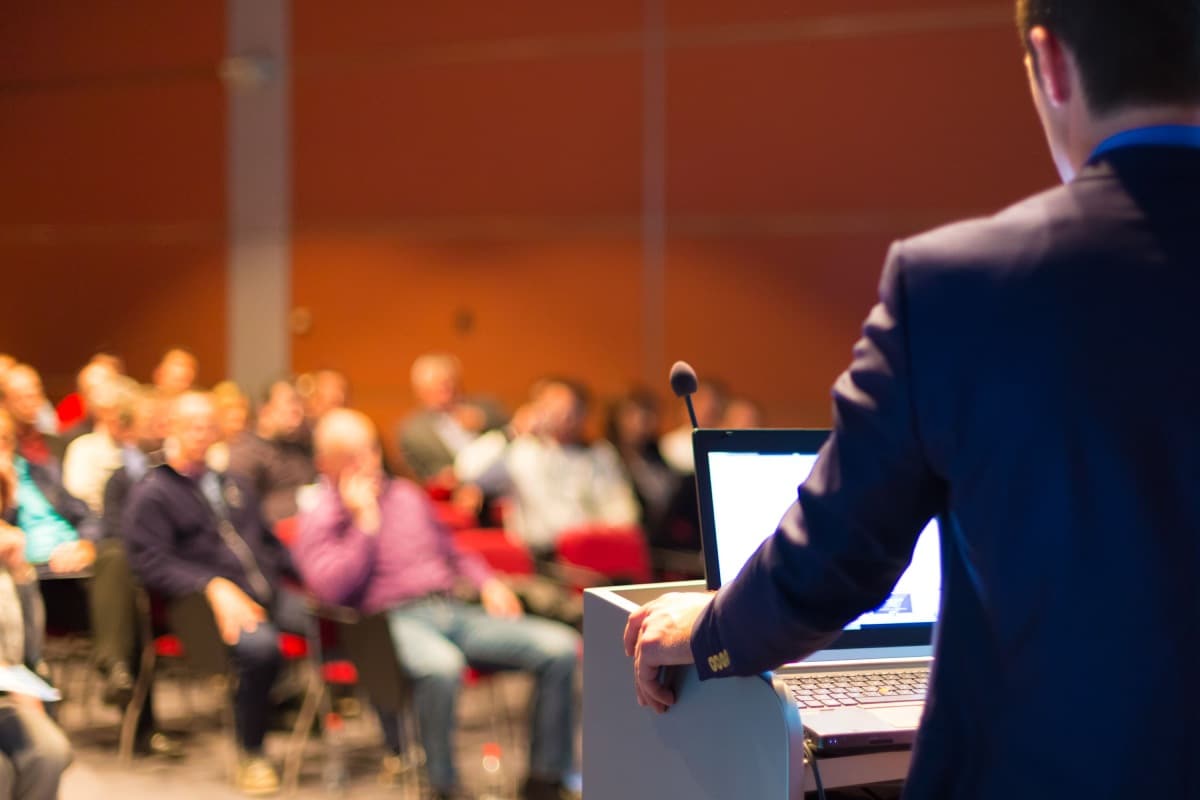 Need some help getting started? Call us at 1-800-782-1706 and experience our laptop rental service hassle-free.
Trusted Computer Rentals for Any Industry
OneStop Computer & Audio Visual Rental offers reliable solutions for companies across every industry. Whether you own a small company that uses computers, laptops, and software daily or if you work for a corporation that requires advanced technology at big events, our inventory is large and diverse. We can deliver whatever you need to complete projects, streamline workflow, or conduct business presentations.
If you only need one of these devices for a week or a month or would just prefer not to purchase it, you can secure a rental from OneStop AV. From large enterprises to small startups, we cater to every type of business requirement. In addition, we have a variety of custom solutions to fit your needs that ensure optimum performance and productivity at your next meeting.
So what is holding you back? Contact us today to rent our ThinkPad E580 laptop or any other great devices now!